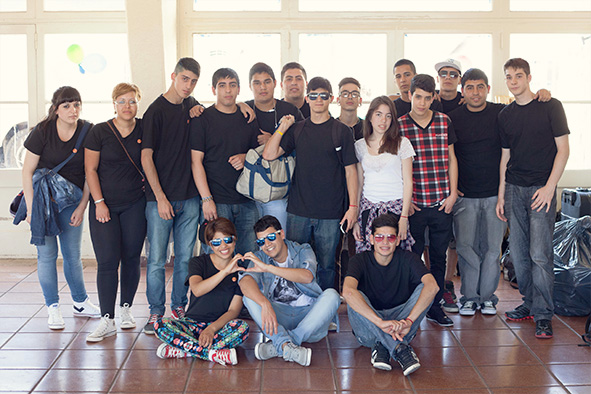 Create Foundation participates in the national week for the rights of youth, that year after year meets in Chapadmalal over a thousand young people from civil society organizations from across the country to exchange experiences and reflect on their rights. This year, in its 8th Edition, sessions will seek to strengthen the role of youth in the processes of social transformation.
Under the motto " I like to be protagonist", the meeting will search all areas of debate to be articulated to foster the participation of young people through artistic activities that allow reflection and action. In this sense, our foundation representatives will have the opportunity to coordinate the completion of a mural, sharing with young people from across the country attending the meeting what they learned in the workshop of mural that was held at the headquarters of create.
In this sense, Marcelo Koyra, Director of Foundation create, stressed that "the main thing is that participants make of each workshop a meeting place to reflect on the context that surrounds them and manifest themselves as social subjects" and said that "our artistic proposal seeks that boys incorporated a creative way to communicate collectively discussions of youth about their rights and their ways of participating in the construction of citizenship".
Create, in its 25 year history, Foundation has promoted various artistic proposals to promote the inclusion of young people and social participation, such as murga workshops and educational plays, which are then shared each year at the Youth week.
"The artistic workshop are designed as a space in which young people intended for your free time, encouraging the promotion of values such as " " solidarity, community work, recognition of the other and respect" explains Marcelo and adds that "from creating realized over the years that art is an essential tool for approaching the young " " and achieve that feel identified and that they can reflect on their situation, empowering of a rights perspective".