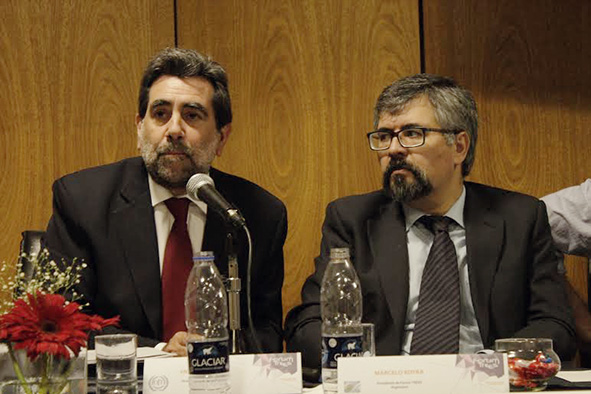 Accompanied by LIC. Enrique Deibe, Director of the Inter-American Centre for knowledge development in vocational training (Cinterfor) International Organization of job (ILO), Marcelo Koyra reflected on the local policies that improve the conditions of empleablilidad of young people in the region.
"It is very important to be able to present the work of this international platform that we create to generate knowledge that will contribute to increase access to decent employment of the most vulnerable populations in Argentina," said Lic. Marcelo Koyra, Director of Foundation create and President of Forum TrEES, at the opening of the day.
"It's an opportune time to share experiences and to combine efforts of organizations who work in the field of education and work" reflected Koyra.
For his part, Deibe stressed that "in Latin America during the last historical period, the possibilities for social inclusion have been beneficial" and added that "However, it is still a very unequal region and that is the biggest challenge we have ahead, to bridge that gap and solve the structural problems of poverty through employment".